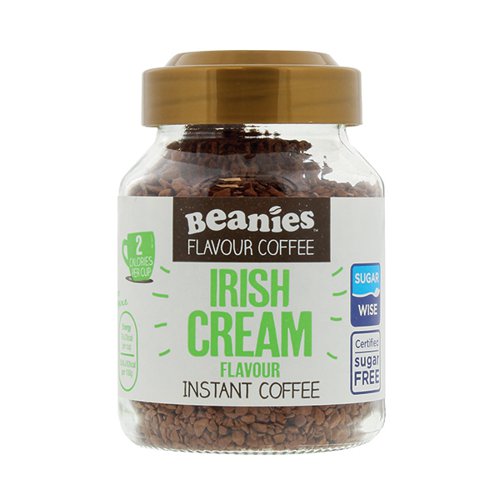 Manufacturer Beanies The Flavour Co Ltd
Free delivery on all orders over €70+ Vat. Delivery 1-3 working days on standard items, and up to 10 working days delivery on furniture, furniture accessories and technology (e.g. printers & scanners).
Description
Beanies Irish cream flavour instant coffee with the flavour of a creamy liquer with none of the alcohol. Smooth and creamy flavour. Low calorie and sugar free.
Specifications
Beanies The Flavour Co Ltd
Shipping Details
For all furniture and furniture accessories:
Free Delivery on orders over € 70+VAT Estimated delivery: 10 working days
For all technology gadgets such as printers and scanners:
Free Delivery on orders over € 70+VAT Estimated delivery: 10 working days
For all other office and stationery products:
Free Delivery on orders over € 70+VAT Estimated delivery: 1-3 working days