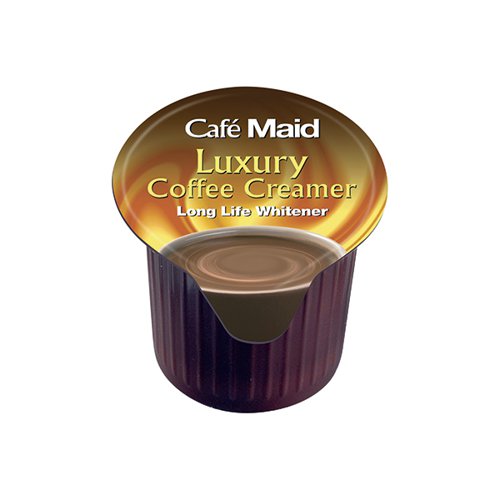 Manufacturer Lakeland Dairies
Free delivery on all orders over €70+ Vat. Delivery 1-3 working days on standard items, and up to 10 working days delivery on furniture, furniture accessories and technology (e.g. printers & scanners).
Description
Luxury coffee creamer adds a rich and creamy taste to coffee. Individual 12ml pots can be stored safely at room temperature and the sealed design of each pot helps to ensure maximum quality for each and every drink. Perfect for caterers, hotels and offfice break areas, this pack contains 120 pots.
Specifications
Caffeinated/Decaffeinated
Shipping Details
For all furniture and furniture accessories:
Free Delivery on orders over € 70+VAT Estimated delivery: 10 working days
For all technology gadgets such as printers and scanners:
Free Delivery on orders over € 70+VAT Estimated delivery: 10 working days
For all other office and stationery products:
Free Delivery on orders over € 70+VAT Estimated delivery: 1-3 working days