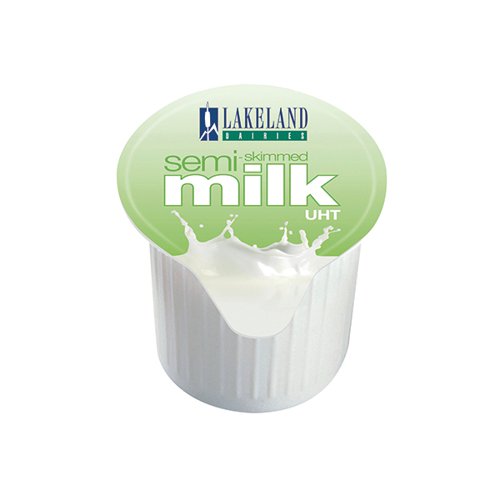 Manufacturer Lakeland Dairies
Free delivery on all orders over €70+ Vat. Delivery 1-3 working days on standard items, and up to 10 working days delivery on furniture, furniture accessories and technology (e.g. printers & scanners).
Description
Giving you quick access to milk for use in your tea or coffee, these single use pots are perfect for catering and hospitality use. Featuring specially treated milk, this product is designed to last for much longer than regular milk, preventing unwanted spoilage. The small pots provide you with a perfectly sized portion to make a great cup of tea or coffee and also seal the milk in order to prevent contamination. This pack contains 120 pots of semi-skimmed milk.
Shipping Details
For all furniture and furniture accessories:
Free Delivery on orders over € 70+VAT Estimated delivery: 10 working days
For all technology gadgets such as printers and scanners:
Free Delivery on orders over € 70+VAT Estimated delivery: 10 working days
For all other office and stationery products:
Free Delivery on orders over € 70+VAT Estimated delivery: 1-3 working days