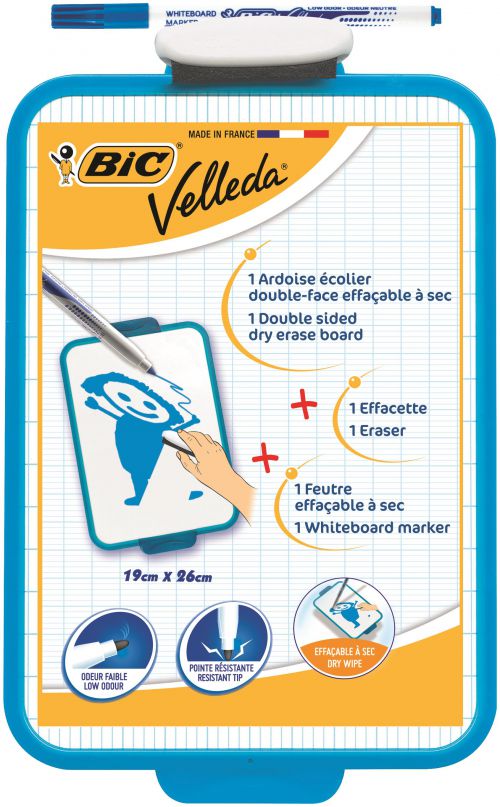 Bic Velleda Drywipe Board Blue 190x260mm (Portable and double sided with holes for hanging) 841360
Free delivery on all orders over €70+ Vat. Delivery 1-3 working days on standard items, and up to 10 working days delivery on furniture, furniture accessories and technology (e.g. printers & scanners).
Description
This durable, double-sided drywipe board is lightweight and portable, making it great for schools, demonstrations and presentations on the go. The surface is designed to be long lasting and easy to wipe clean for repeated use. This board measures 190x260mm and has a pre-drilled hole for hanging on the wall if required.
Specifications
Noticeboards & Whiteboards
Shipping Details
For all furniture and furniture accessories:
Free Delivery on orders over € 70+VAT Estimated delivery: 10 working days
For all technology gadgets such as printers and scanners:
Free Delivery on orders over € 70+VAT Estimated delivery: 10 working days
For all other office and stationery products:
Free Delivery on orders over € 70+VAT Estimated delivery: 1-3 working days