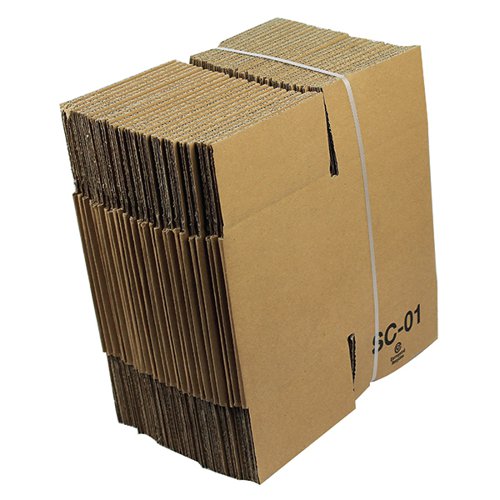 Manufacturer Jiffy Packaging
Free delivery on all orders over €70+ Vat. Delivery 1-3 working days on standard items, and up to 10 working days delivery on furniture, furniture accessories and technology (e.g. printers & scanners).
Description
Ideal for shipping, packaging, transportation and storage, these economical single wall corrugated dispatch cartons are delivered flat for easy storage when not in use. Easy to construct, each carton measures 127 x 127 x 127mm. This pack contains 25 brown cartons.
Specifications
Biodegradable Information
Minimum Recycled Content (%)
Shipping Details
For all furniture and furniture accessories:
Free Delivery on orders over € 70+VAT Estimated delivery: 10 working days
For all technology gadgets such as printers and scanners:
Free Delivery on orders over € 70+VAT Estimated delivery: 10 working days
For all other office and stationery products:
Free Delivery on orders over € 70+VAT Estimated delivery: 1-3 working days